If you want to sign up for winter jam (it only takes 10 seconds) click here :

Winter Jam
We need people from Joaquin!! If your from Joaquin it dont matter who you are if your a teenager bring some friends and sign up so we know how many cars to bring. If you dont sign up you wont be able to come. We raised money last saturday to pay for the trip and made 278$ and total we have around 700$ for the trip due to donations. People who sign up will be given 10$ to eat after the concert. Share this page and share the winterjam link so everyone can sign up! Look forward to seeing you at the church this saturday. I will let everyone know what time to show up at the church. If you plan on coming text me @ 9188372892 so I can include you in the announcement text for when to meet. Thanks!
Powered by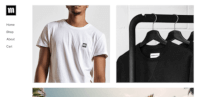 Create your own unique website with customizable templates.